Still Life Silk Twill Pocket Square
---
"Korea was known as The Kingdom of Joseon from 1392 to 1897. It was a Confucianism-dominated era and distinct social classes existed among the population. The Still Life of a Study Room illustrates the books, papers, brushes, and furniture that belonged to the classical scholars of the ruling elite. People believed that knowledge would lead to prosperity in one's life so these types of drawings were often given to children in the hope of ensuring them a bright future. This style of still life painting is called 'Chaekgado' and it represents success in life and career."
Artwork by Haesuk Jung, Seoul, South Korea
O

riginal, hand-drawn pencil artwork created exclusively for the R. Culturi collection.
Reproduced on a classic 100% silk twill, known for its timeless elegance and delicate hand.

Ideally s

ized 

at 14.2 x 14.2 in (36 x 36 cm) and using a medium-weight silk, this pocket square creates beautiful folds and won't fall into or bulge out of your breast pocket.
Hand-rolled and hand-stitched hems add the luxurious detailing that top European makers are known for.
Crafted from start to finish by a family-owned mill in Como, Italy.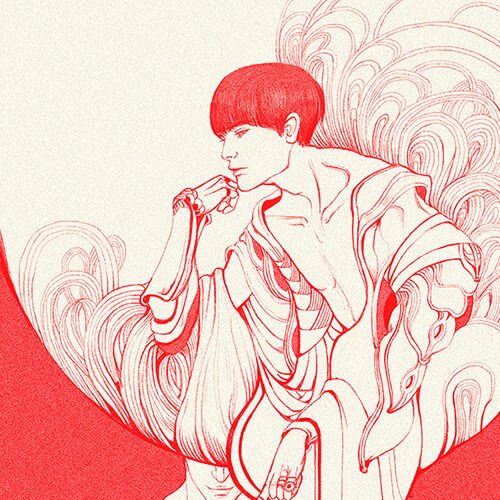 Learn more
about Haesuk Jung, his work, and our collaboration for the R. Culturi collection.
"Korea was known as The Kingdom of Joseon from 1392 to 1897. It was a Confucianism-dominated era and distinct social classes existed among the population. The Still Life of a Study Room illustrates the books, papers, brushes, and furniture that belonged to the classical scholars of the ruling elite. People believed that knowledge would lead to prosperity in one's life so these types of drawings were often given to children in the hope of ensuring them a bright future. This style of still life painting is called 'Chaekgado' and it represents success in life and career."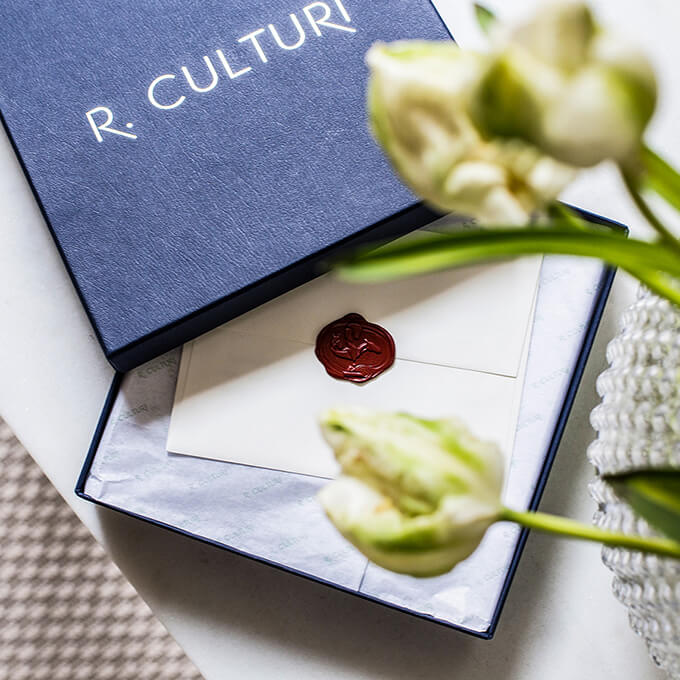 Never Settle for Ordinary
From design and workmanship to packaging and presentation, every piece is truly a one-of-a-kind work of art.
---