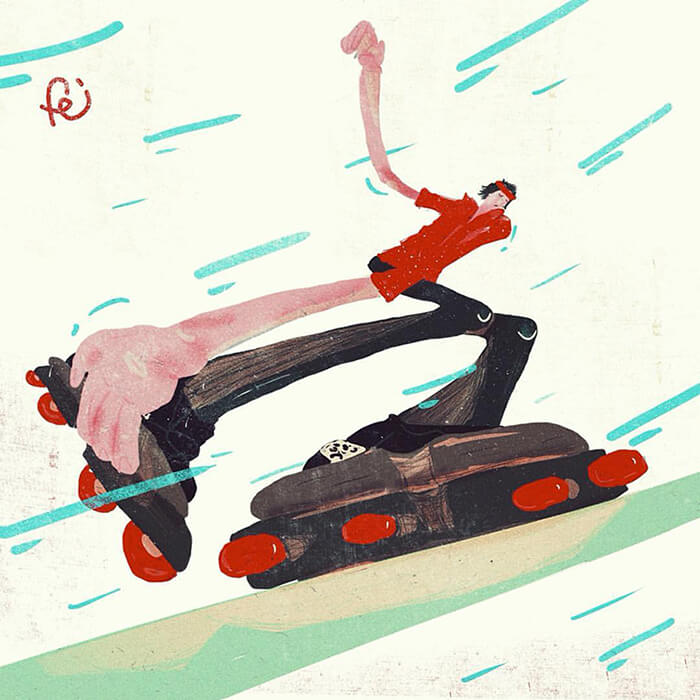 Serhiy Fedynyak's development as an artist happened rather spontaneously. Initially planning to study Cinematography, he instead went on to pursue a degree in Art Restoration. While this didn't inspire his own creativity, it did teach him to better appreciate that of others, and to study it more closely.
It was only after breaking his right arm, and spending a lot of time at his computer while healing, that Serhiy discovered his own latent talent.
Initially influenced mostly by 'Low Poly' and 'Wedha's Pop Art', Serhiy has since expanded to other hand-drawn and digital art styles, chronicling various experimentations in his #LazyFridaySketching series on Instagram.
Read more about Serhiy Fedynyak in
our interview on VOIR.CULTURI
.
In Collaboration with R. Culturi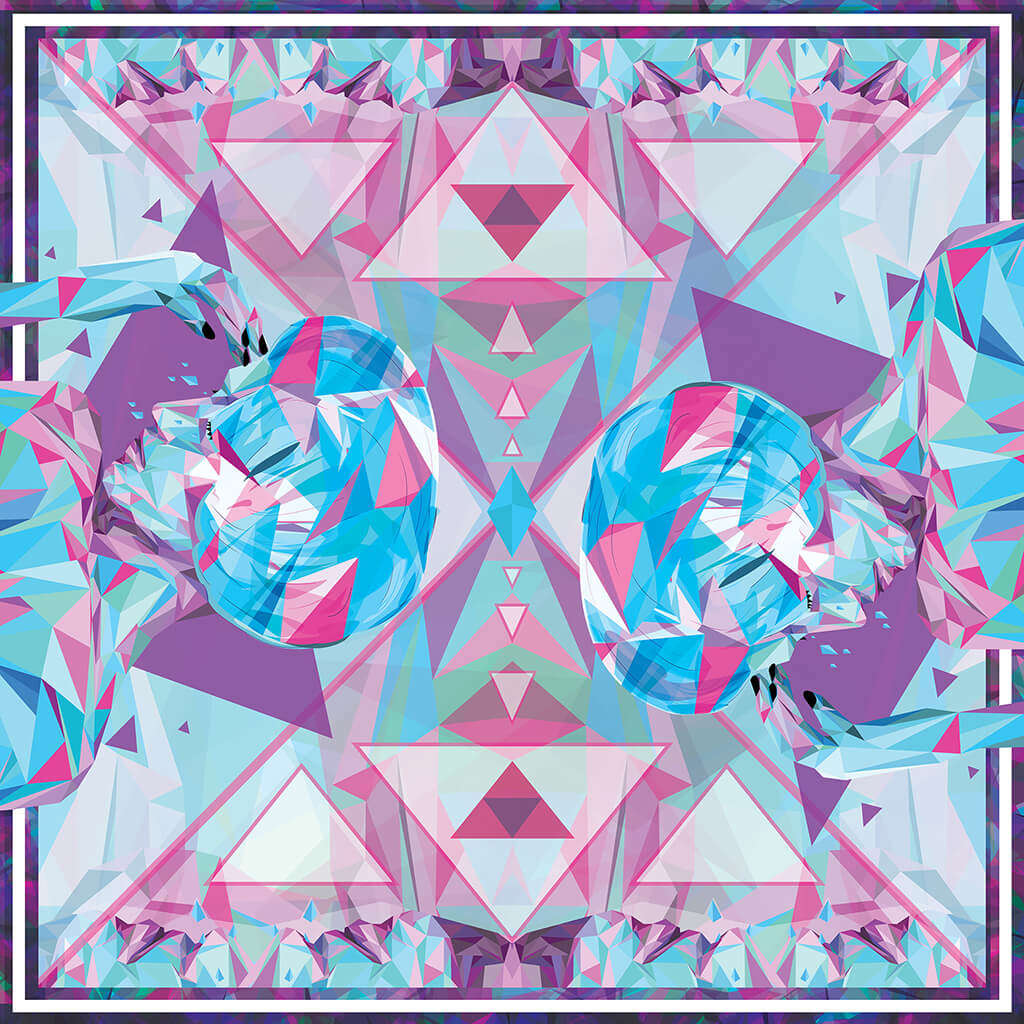 "This piece is meant to convey the burden of reflection. The symmetry symbolizes dialogue with oneself, as difficult decisions lie only on our own shoulders. The acute fractures and various details represent the many variations of thought and the difficulty of choosing the right solution. Tears suggest the sometimes tragic moments in life. But, in general, this work is about love. Like in most of the world's artistry, it is an eternal theme."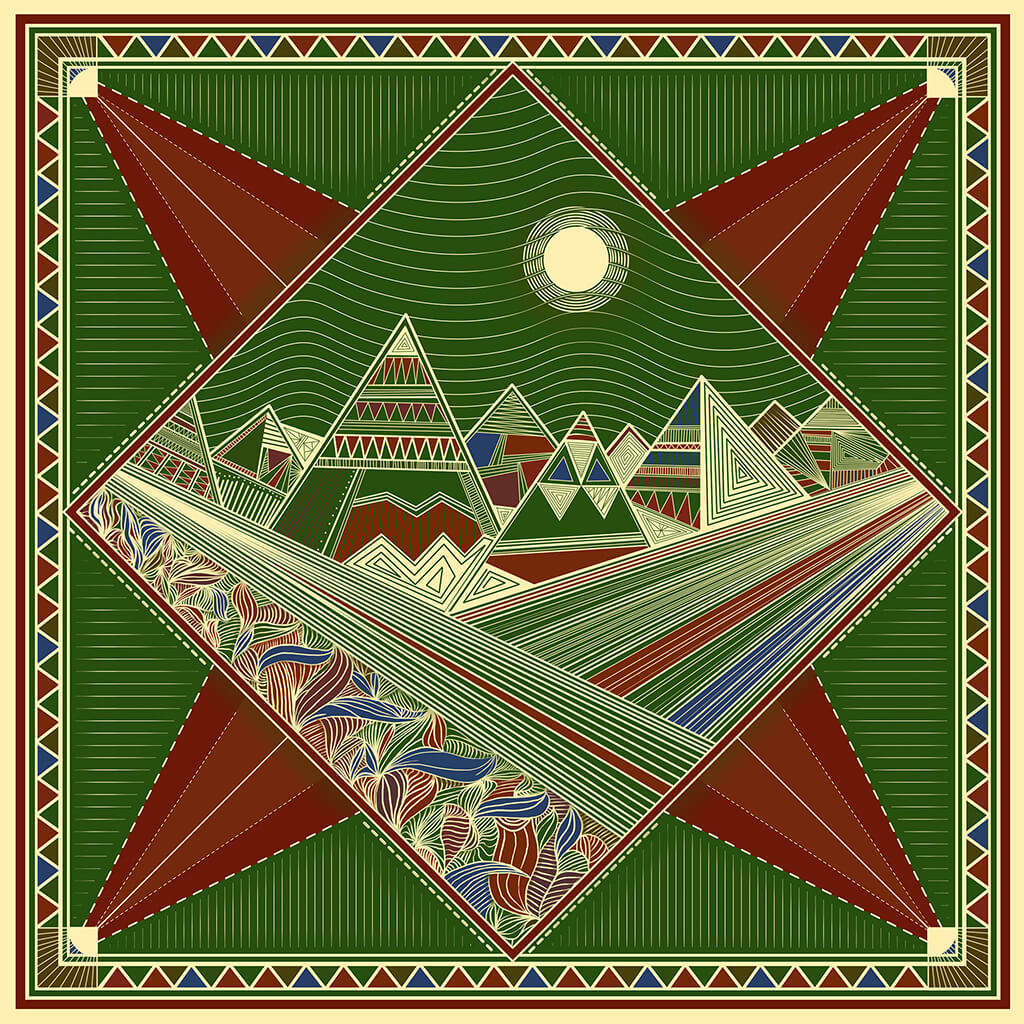 "Every time you find yourself face-to-face with nature you interact with the living and eternal world. Such meetings are an opportunity to get better acquainted with yourself, build courage, gain inspiration, or find peace. This work is influenced by travels through the Carpathian Mountains, the sights you can see there, the people you can meet there, and the foods you can try there. The technique used is partially inspired by the ethnic motifs of the Hutsul people who inhabit this region. At the heart of the painting is a road leading to the mountaintop, symbolizing the path to reach a goal. This design is for those who confidently work towards an objective and don't fear experiencing the world around them."