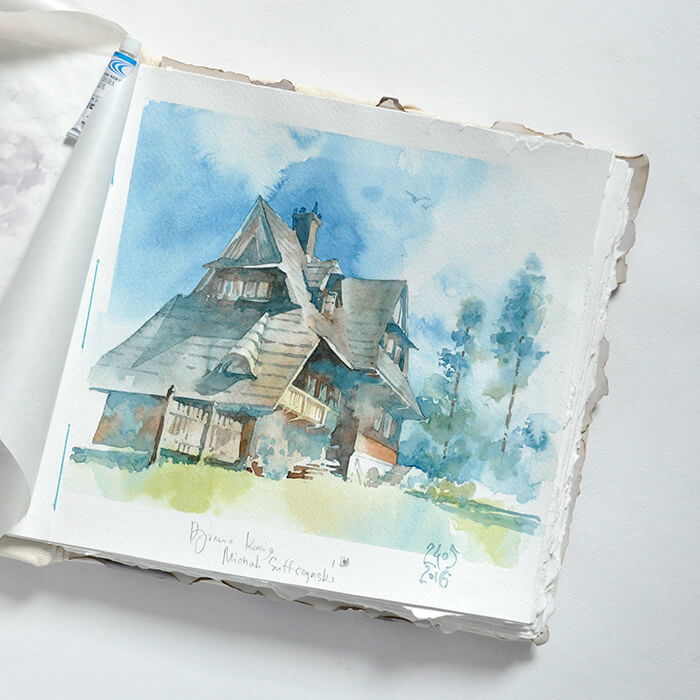 Ksenia Selianko often says that watercolor painting chose her. No matter what other styles she tries, she always comes back to watercolor.
Ksenia's artwork follows the wet, washed-out 'English Method', which gives her paintings a surreal, dream-like ambiance. Ksenia explores a range of subject matter in her work - architecture, still life, people, and even abstractionism.
Life itself is her biggest inspiration. Whether a combination of colors or textures, interesting silhouettes and shadows, or a phrase she hears in passing on the street, for Ksenia, anything can become an initial stimulation or idea.
Read more about Ksenia Selianko in
our interview on VOIR.CULTURI
.
In Collaboration with R. Culturi