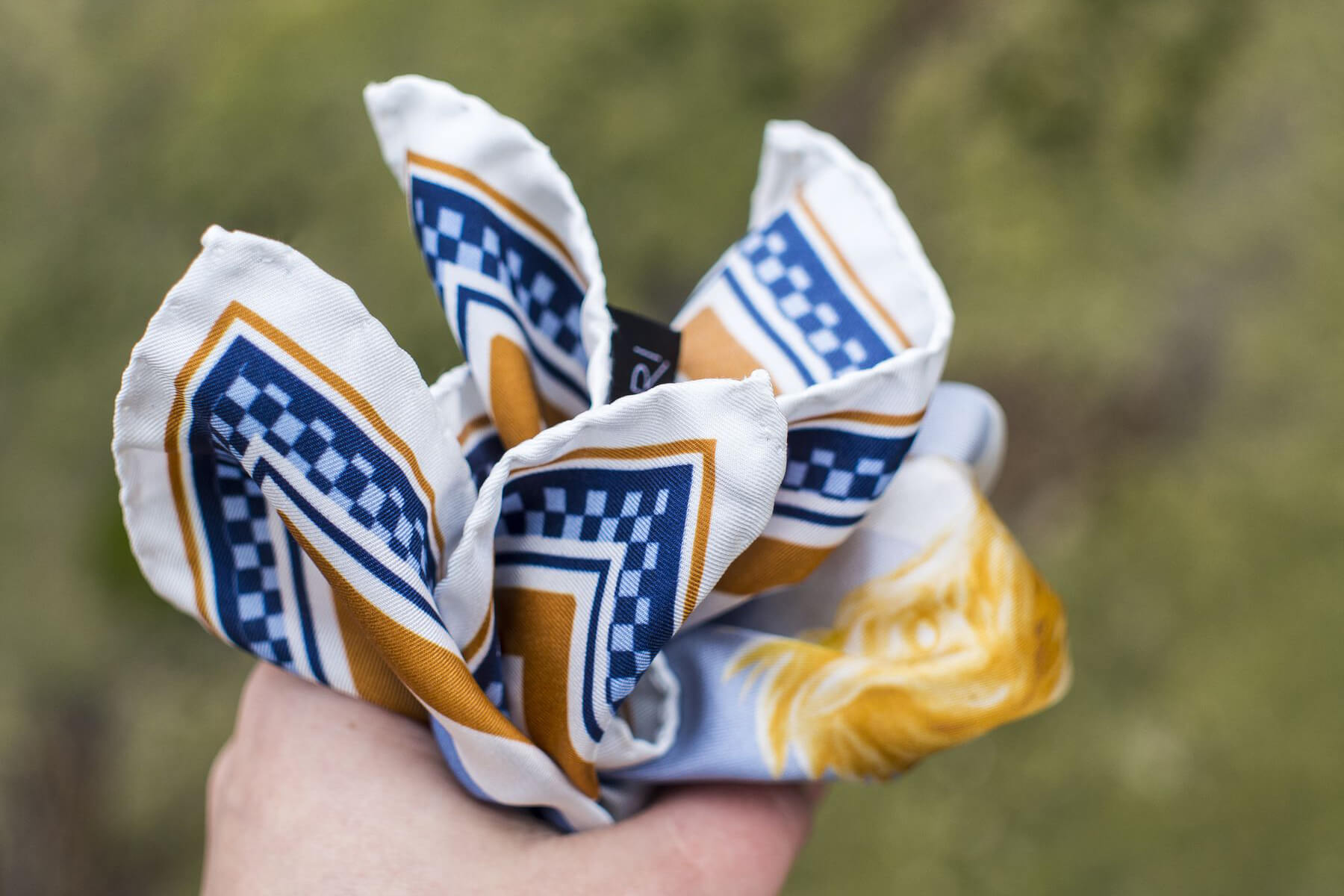 Knight's Move
Designed by Roman Ismagilov
New York, New York, USA
---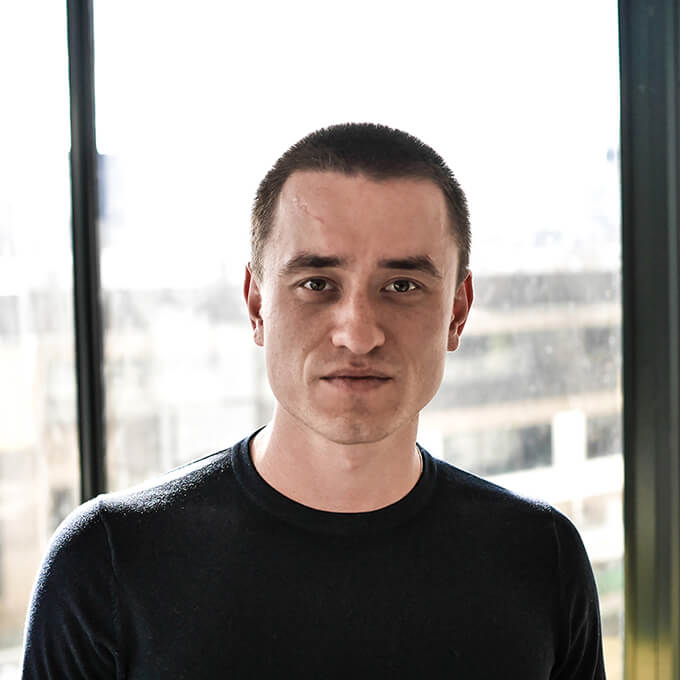 It was a fascination with superheroes that served as an informal art education for Roman Ismagilov. Growing up, he would copy the characters from his favorite comic books and graphic novels, admiring the intricacies of the illustrations, and re-imagining them in his own way.

Initially attending Binghamton University to study Psychology, Roman switched his major to Graphic Design after completing a few offered art courses. As a result, his interests shifted towards character and concept design and he honed his skill-set in working with a digital medium.

Outside of his career as a UI/UX designer, Roman spends his free time working on his own graphic novel, featuring an original story-line, characters, and illustrated artwork.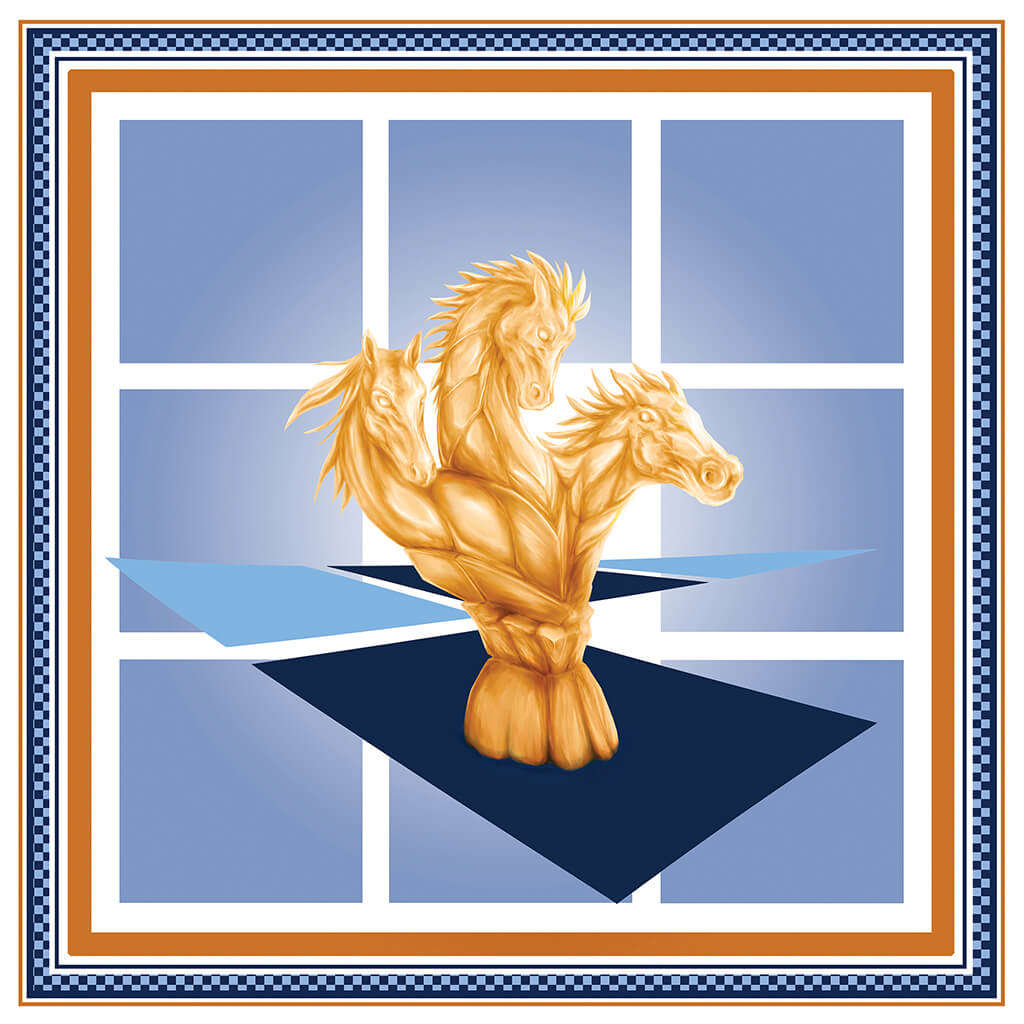 The Story Behind the Design


"My idea was to portray a chess piece in its essence with an original approach. In battle, the knight reflects nobility and strength and is represented by a beautiful and majestic animal. The middle head stands prideful, while the heads on the sides are in motion, fast and powerful. These are the qualities that a warrior embodies, the same qualities the knight contributes in a game of chess."


The Evolution of the Artwork


Originally hand-drawn in pencil, the Knight's Move artwork was later digitized in order to create the final composition in the way that Roman Ismagilov envisioned it. The addition of the border, background elements, and white/blue/gold color palette made for a balanced, harmonious piece perfectly suited for a wearable accessory. Here are a few examples of how Knight's Move evolved from initial concept to finished masterpiece.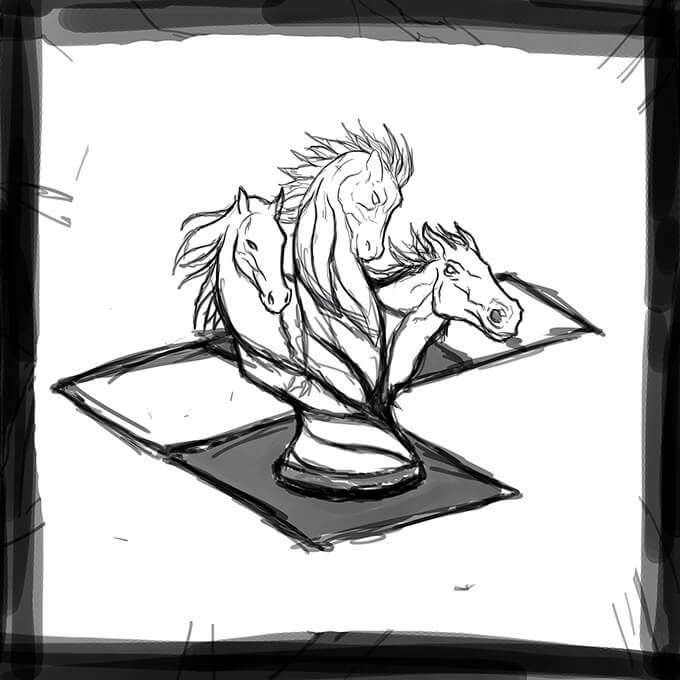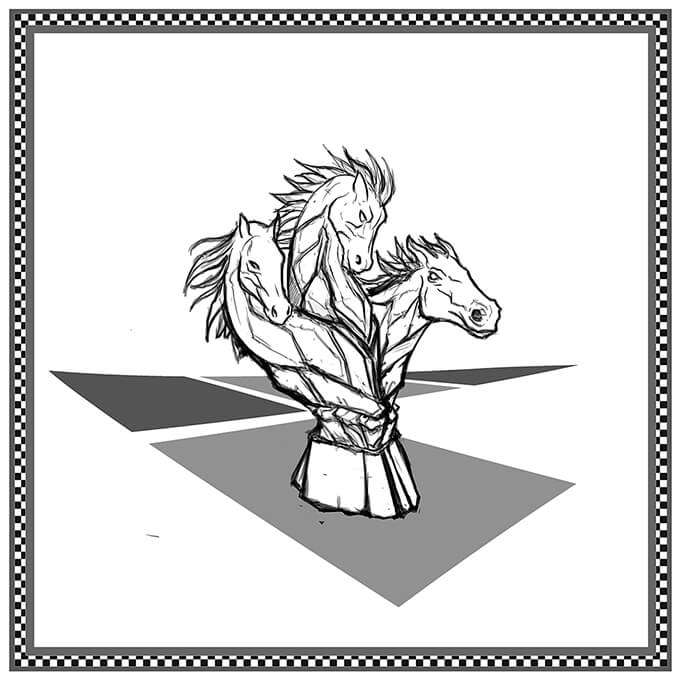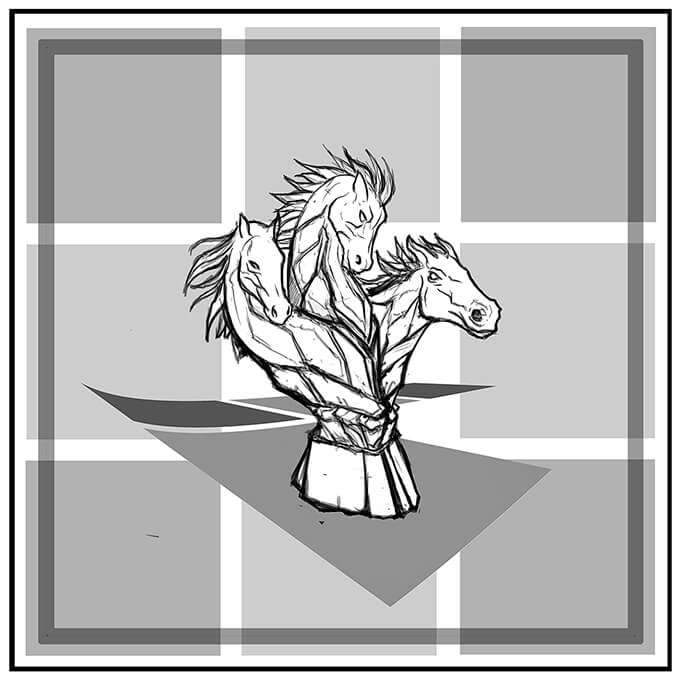 Does It Make a Good Pocket Square?


Knight's Move is a brilliant artwork, but how does it wear? Here is what menswear's foremost experts think about the design and the finished piece.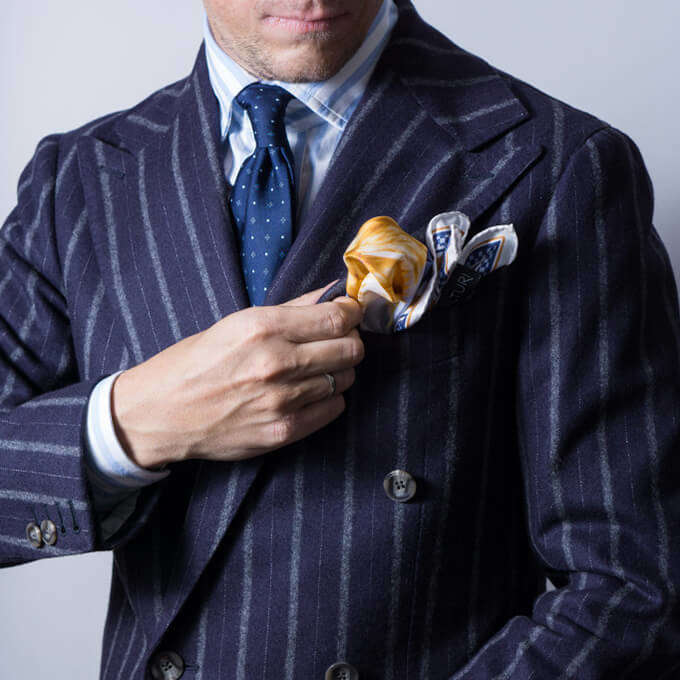 "I find the silk twill square called Knight's Move to be of great quality and it's is my favorite from the collection. The fabric is very soft, colours are vivid, and together with its 36 cm x 36 cm size we get a beautiful accessory which sits firmly in the chest pocket."

Mikolaj Pawelczak, Blue Loafers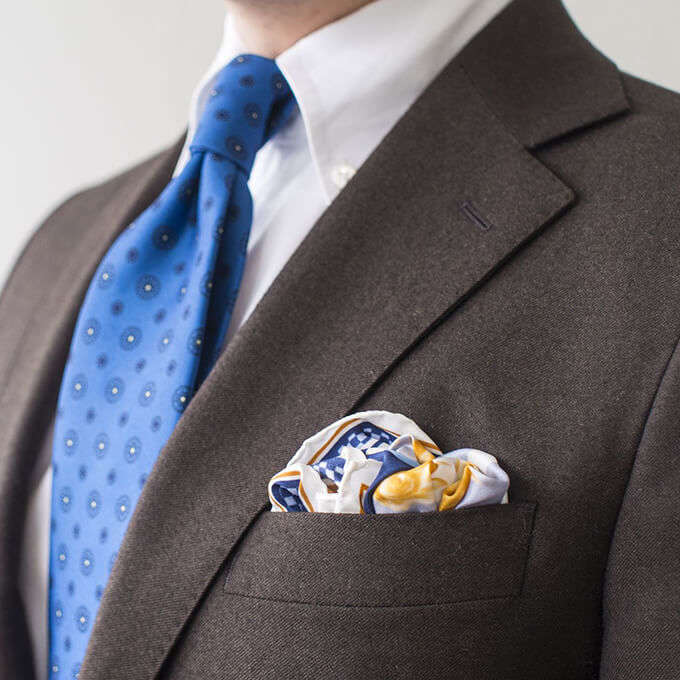 "Knight's Move is a little bit different, a large non-symmetric print that we all tend to love. The colors include crisp white with shades of blue and gold. The look works great in my opinion and combines well to a wide variety of classic outfits."

Juho Rehakka, The Nordic Fit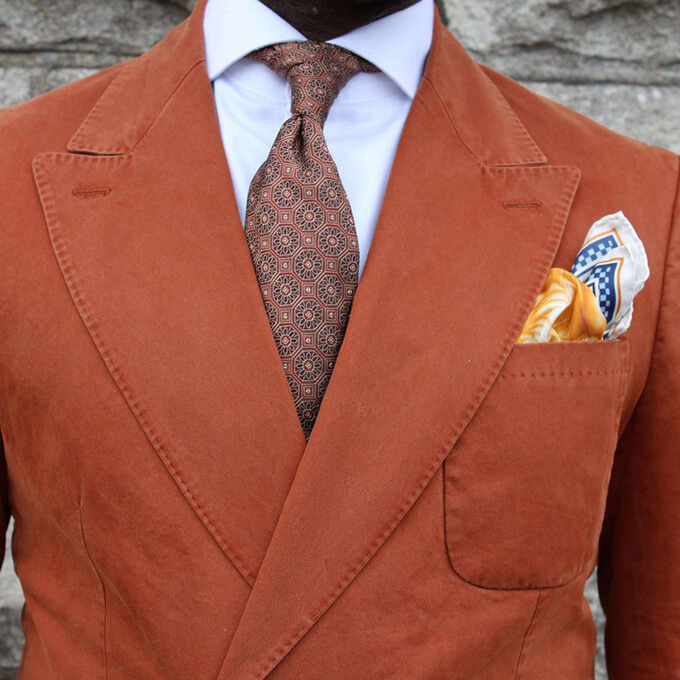 "They are not just an accessories brand but also a mission to discover and share art from around the world. R. Culturi works with local, family-owned mills and factories to ensure that each design is translated to fabric as beautifully as it was conceived and that every step of the production cycle follows the highest standards."

Walé Soluade, A Curated Man
Make the Knight's Move Pocket Square Yours Today
The Knight's Move artwork is reproduced on a classic 100% silk twill, a material known for its timeless elegance and delicate hand.

The finished piece is generously sized at 14.2 x 14.2 inches (36 x 36 centimeters) in a medium-weight silk. You'll get beautiful puff folds that will hold shape and stay in place, without falling into or bulging out of your breast pocket.

Hand-finished hems and corners add luxurious detailing to the beautiful, vivid print.

Made from start to finish by a second-generation, family-owned mill in Como, Italy, creating a true work of art in design and craftsmanship.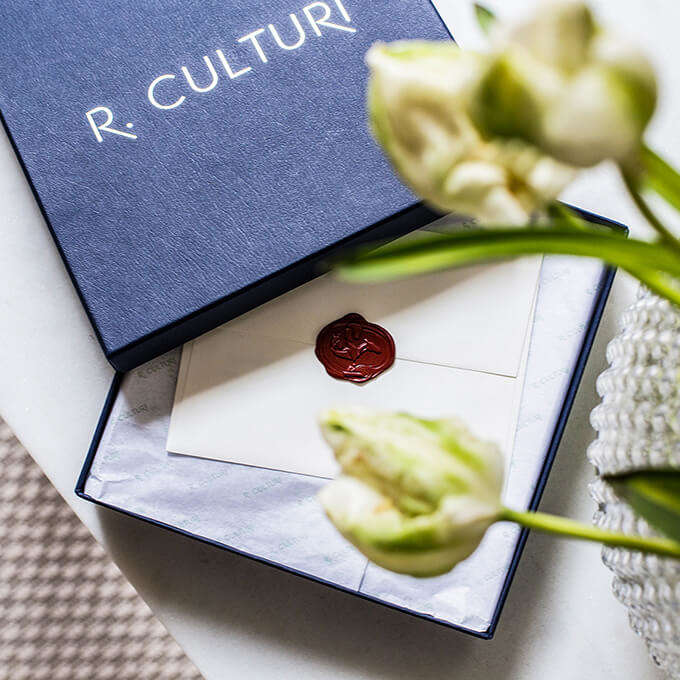 Stamped, wrapped, and packed completely by hand. Whether for you or as a gift for someone else, receiving the Knight's Move pocket square is meant to be an experience in and of itself.