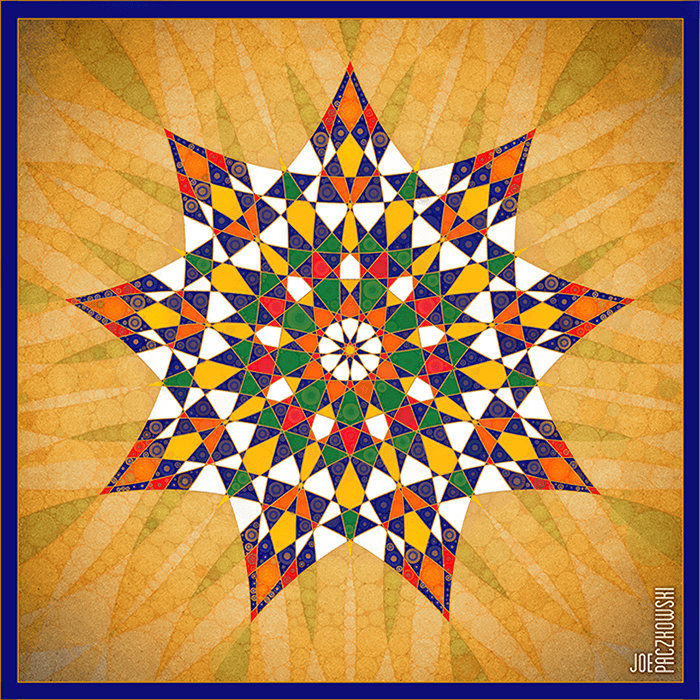 A furniture maker by discipline and a sign maker by trade, Joe Paczkowski has no formal education in art or design. Nevertheless, it always felt inevitable to him that he would stray down this path.
Joe is a native of Boston who came to Finland in 1979 to involve himself with the country's Baha'i community. His faith led him to experiment with creating nine-pointed stars, which are an unofficial symbol of the Baha'i. Since then, his creations have taken on a life of their own, helping contribute to the culture and awareness of the religion.
Although based around a single motif, Joe's exceptionally detailed artwork is filled with depth and symbolism if one chooses to explore more closely.
Read more about Joe Paczkowski in
our interview on VOIR.CULTURI
.
In Collaboration with R. Culturi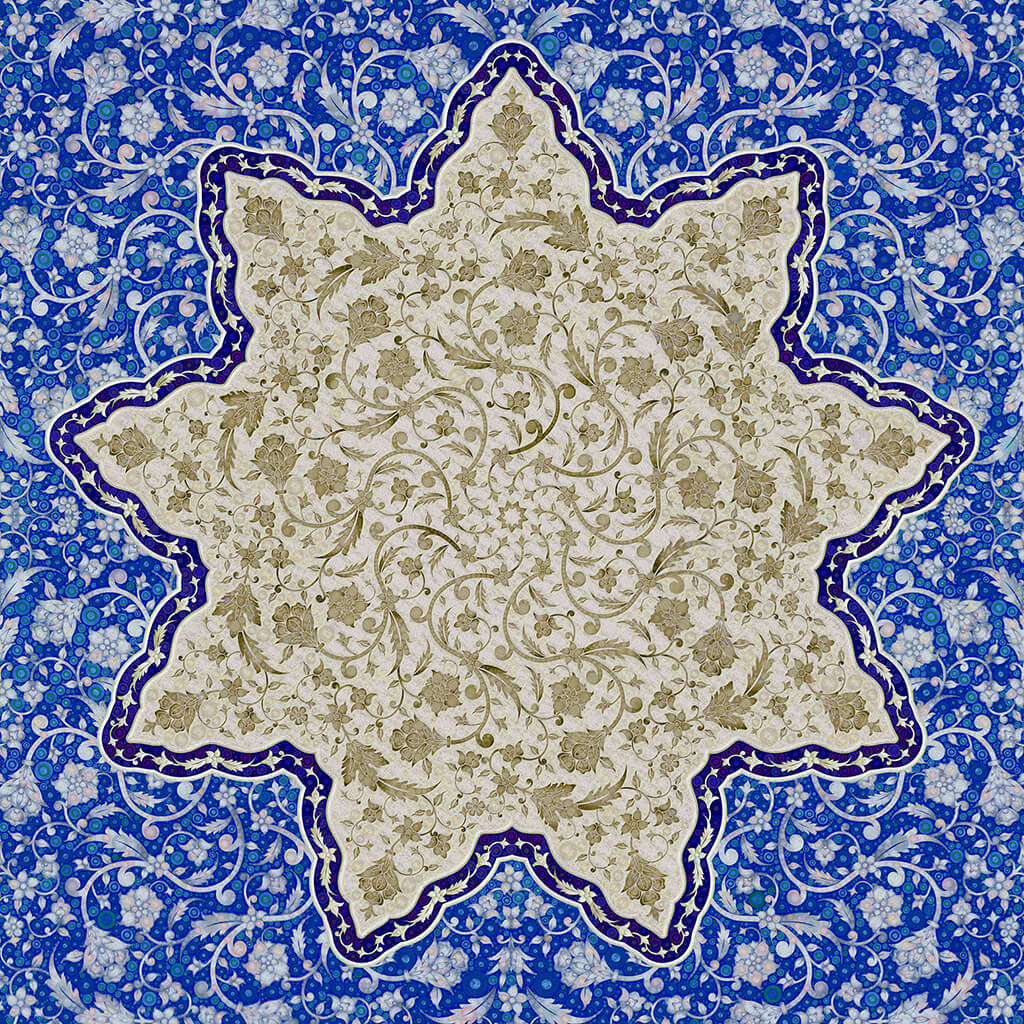 Impressions of the Orient
"Never before in history has a generation had at its fingertips the rich heritage of world ornamentation from all historical time periods. This work is just a playful exploration in ornaments and styles - to mingle the ancient and the modern and to gain new impressions of classical antiquity."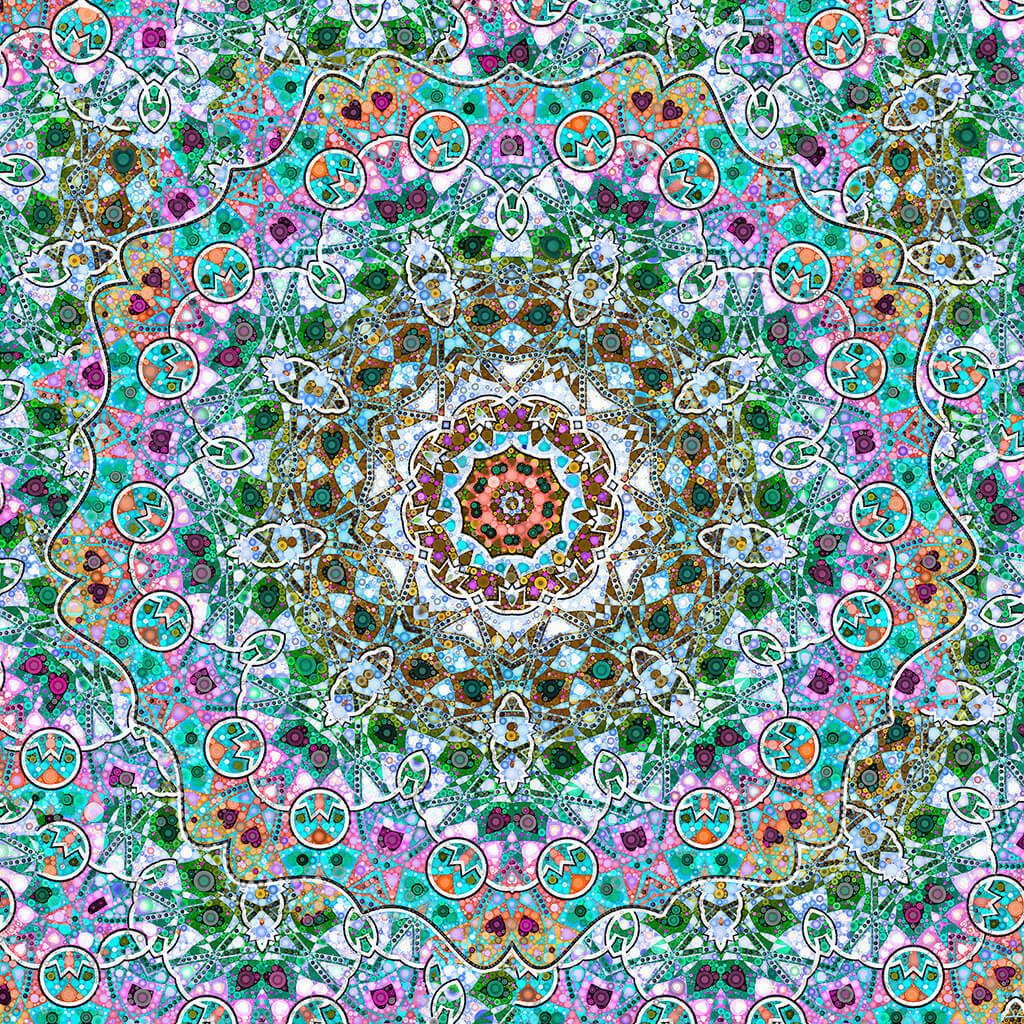 "This piece attempts to reflect the struggle of the human heart in finding balance and order amidst the busy complexity and chaos of modern civilization. People are struggling to find unity in the diversity of ethnic, religious, economic, technological, and political activity buzzing around them. Amidst all this, the simple values of the heart are often neglected. We are in a period of transition in which the very nature of life, prosperity, and development are being re-examined. We are truly hearts in transition."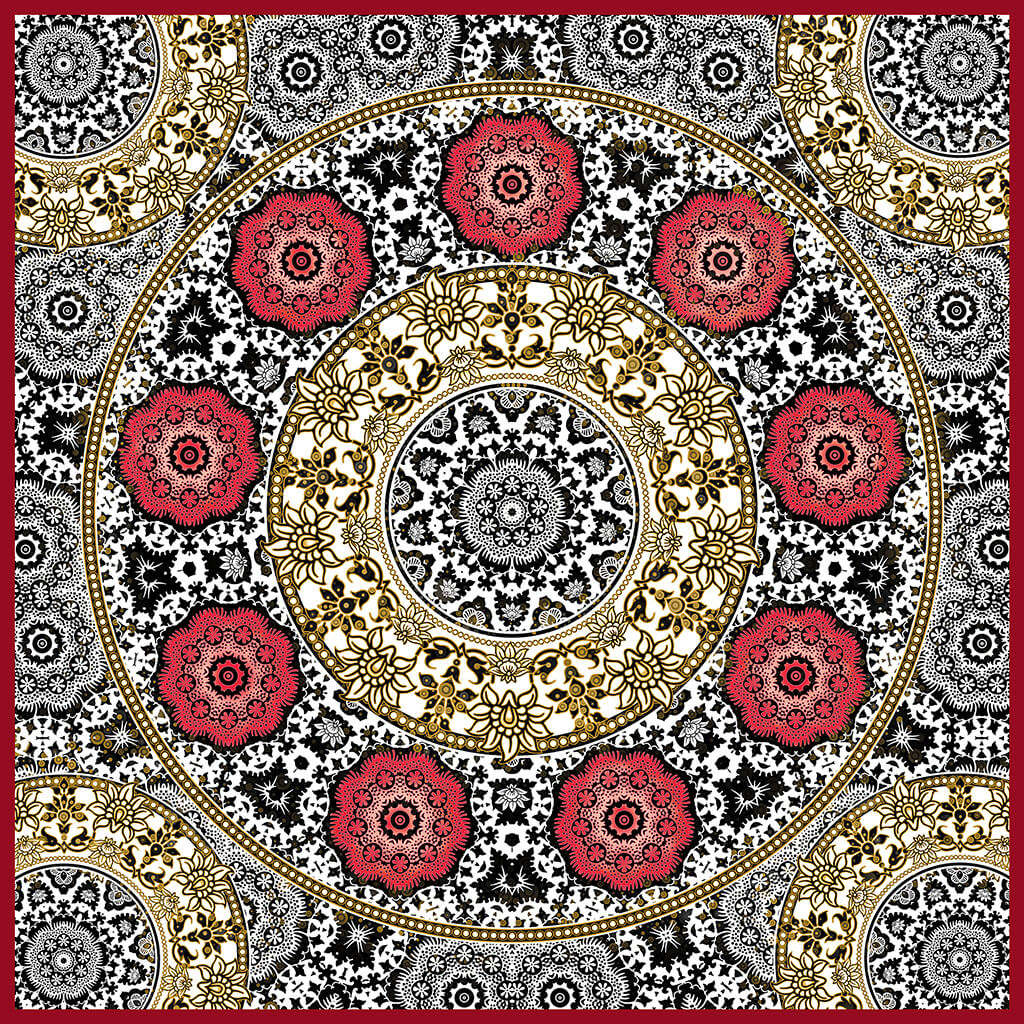 Vision of an Urban Peasant
"This design resulted from noticing the stark features of most of the modern buildings on a drive into town. How plain and functional most of these recent structures have become. I started to wonder what happened to the impulse to decorate and adorn our homes and furniture. Where have all the peasants gone? Has our urban concrete landscape swallowed our imaginations? So this design was a playful attempt to return to our folk traditions."