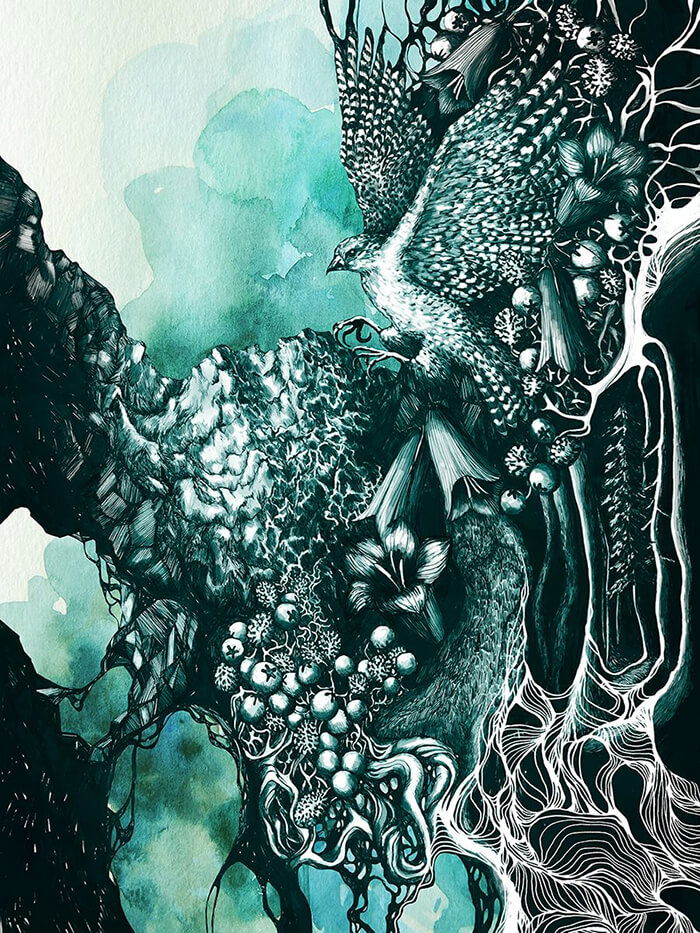 Bylgja Lind Pétursdóttir is an artist from Egilsstaðir in East Iceland. She works primarily in pencil and oil-based paint, creating stunningly detailed and vivid compositions featuring motifs inspired by the Icelandic wilderness.
Initially Bylgja gravitated towards architecture, which was her course of study at the Iceland Academy of the Arts. Soon after graduating, though, her passion for fine art and illustration won over and she has been developing her career as an independent artist ever since.
Bylgja enjoys photography, hiking, and hunting. The nature and wildlife around where she lives in East Iceland contribute to the subject matter of her artwork.
Read more about Bylgja Lind Pétursdóttir in
our interview on VOIR.CULTURI
.
In Collaboration with R. Culturi