We are a husband and wife team with a passion for travel, art, design, and of course, dressing well.

We founded R. Culturi as a way to document our trips together by creating wearable accessories in collaboration with artists from the places we had visited.

Since the successful release of our first capsule collection in 2015, we have focused our efforts full-time on building a 'digital gallery' of artwork from around the world that you can take with you, wear, and enjoy everyday.

We work with illustrators, painters, and digital artists from all corners of the earth to develop original, authentic designs for the R. Culturi Artwork line of pocket squares, scarves, and neckties.

To artists we provide a platform for self-expression and exposure by showcasing a unique glimpse into their work and their craft.

To customers we offer an opportunity to share in each artist's story and to own a timeless, beautiful accessory that represents it.
---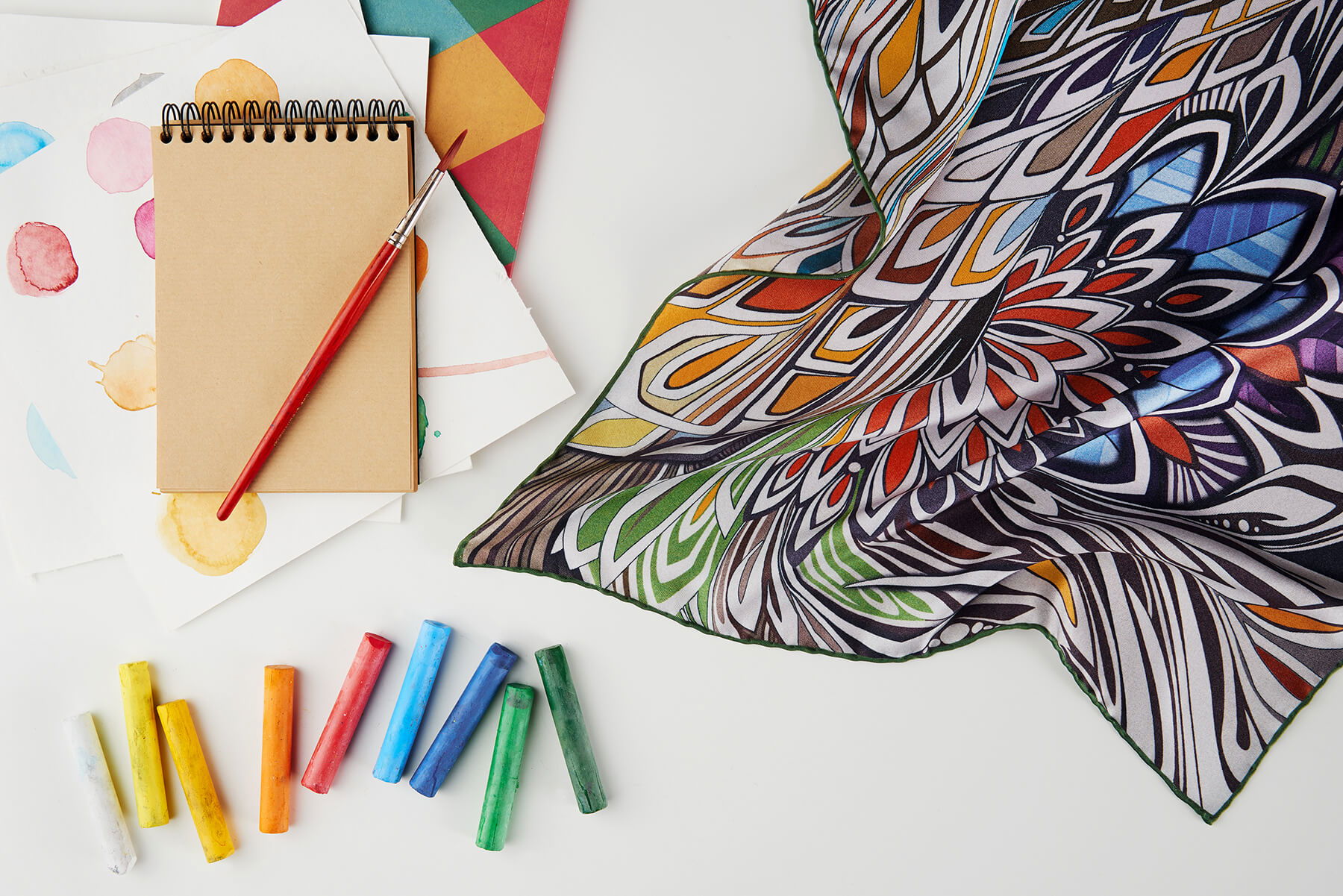 The Art Collection - Pocket Squares
A curated selection of artwork pieces transformed into ornate pocket squares.

Printed on fine, hand-picked fabrics and made entirely in Italy, our pocket squares make a statement without saying a word.

Read on to discover the entire collection and learn about the talented individuals who shaped it.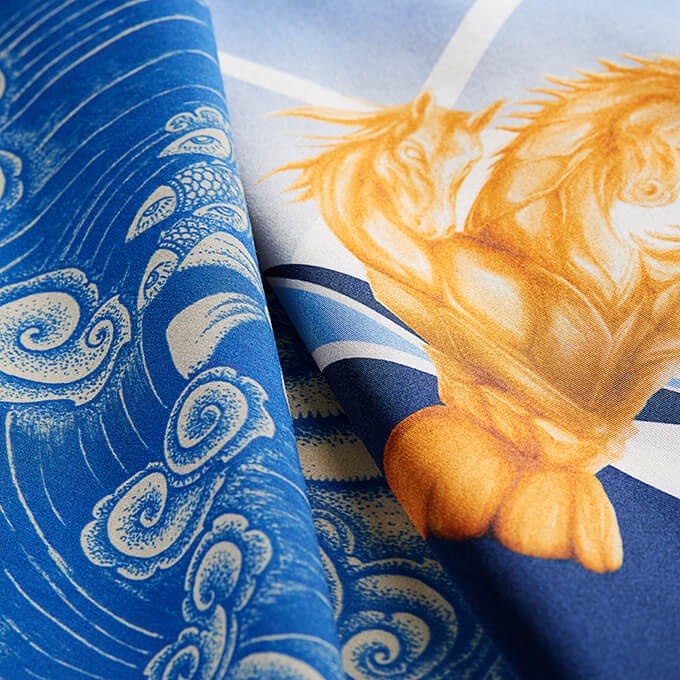 Every artwork is reproduced on a hand-selected, high-quality fabric specifically chosen to maximize the beauty and essence of the design.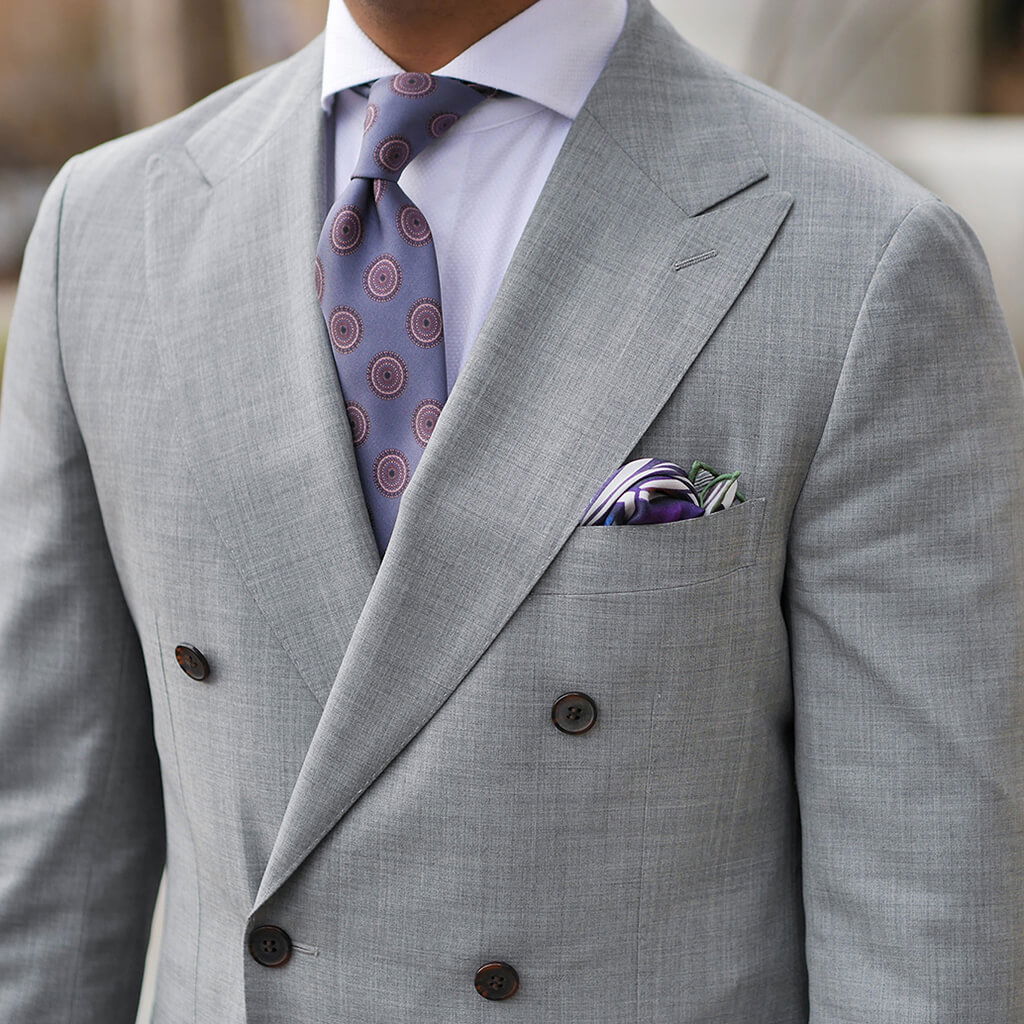 All of our pocket square are generously sized at 14.2 x 14.2 inches (36 x 36 centimeters). You'll get beautiful folds that will hold shape and stay in place, without falling into or bulging out of your breast pocket.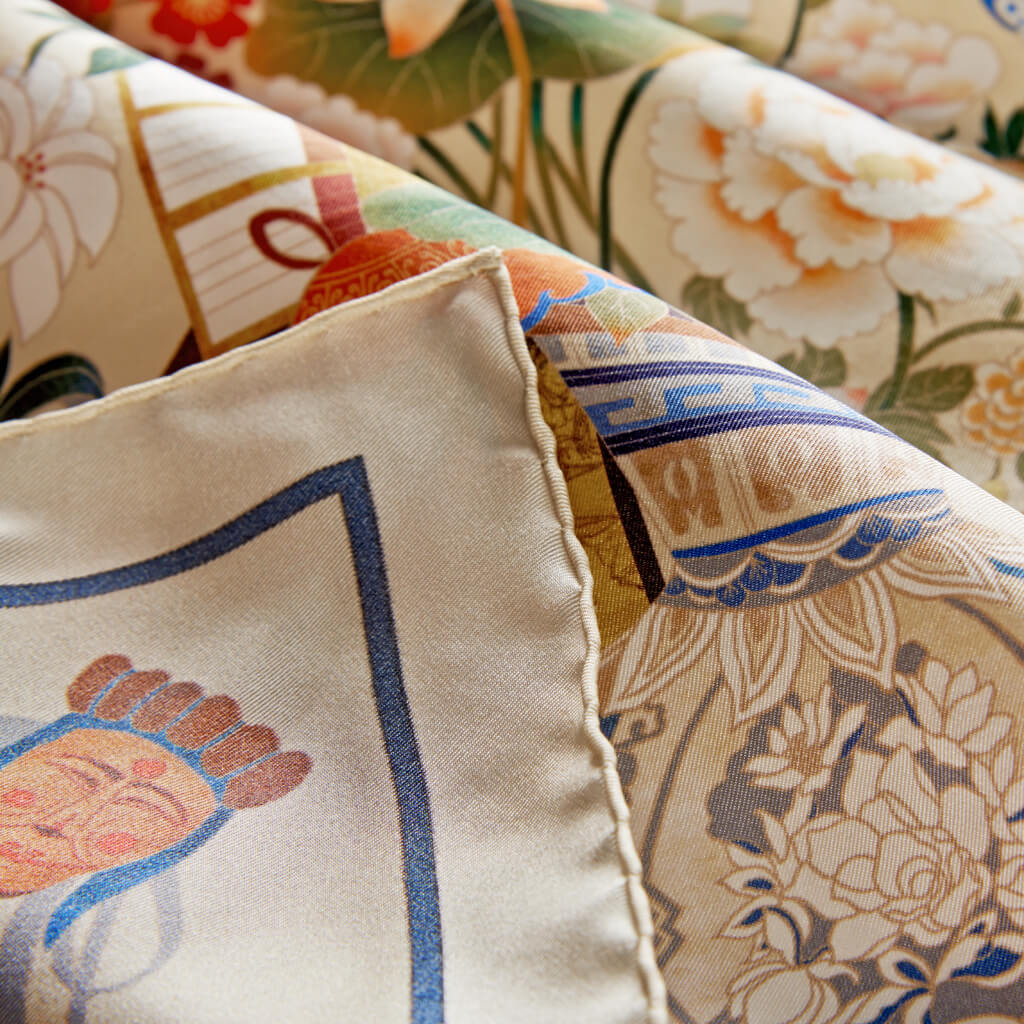 Hand-rolled and hand-stitched hems add luxurious detailing to the beautiful, vivid print.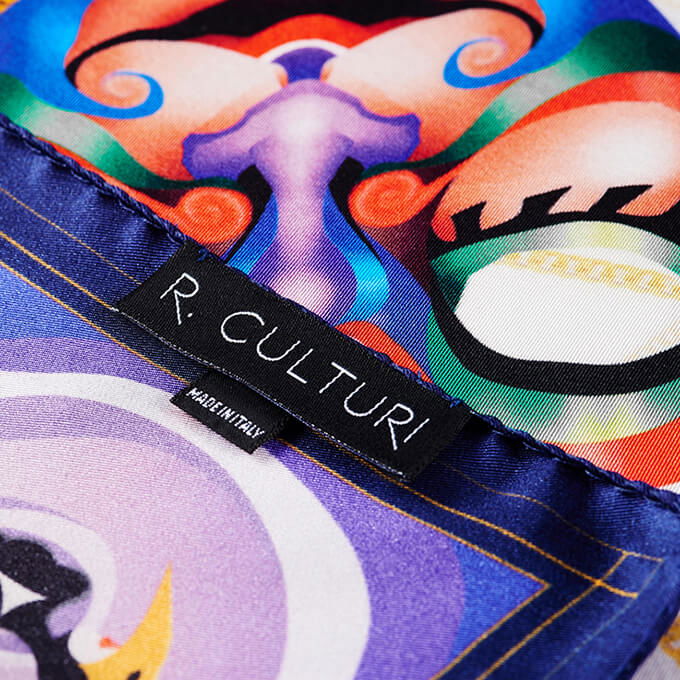 Made from start to finish by a second-generation, family-owned mill in Como, Italy, creating a true work of art in both design and craftsmanship.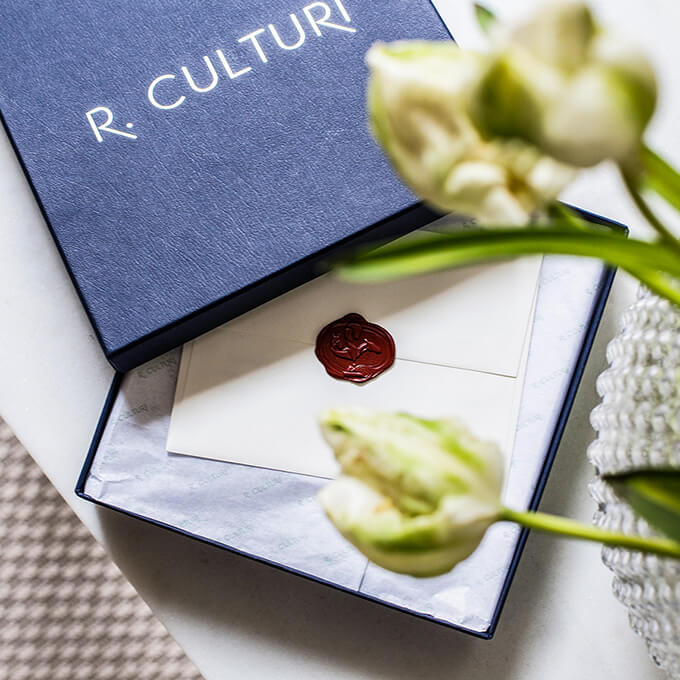 Elegantly Packaged and Delivered to You
Whether for yourself or as a gift for someone else, receiving one of our pocket squares is meant to make a lasting impression.
---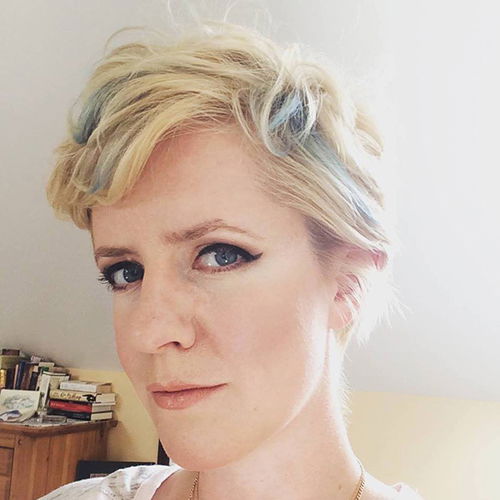 Jennifer Hawkyard, Cardigan, Wales
Practically born with a pencil in her hand, Jennifer Hawkyard has been drawing animals since she can remember.

Although she grew up in Northern England, Jennifer went on to study Art and Design in Canada and landed a job with a web design firm based in Newmarket, Ontario. She rose through the ranks quickly, becoming Art Director and managing her own team after only a few years with the company.

Still, her passion lay in pursuing her own art career and she left her job in 2016 to do just that. Since moving back to Wales, Jennifer has been refining her craft, experimenting with new styles, and displaying at local galleries and art tours. Her newfound freedom has given her time to develop her magnum opus, the Totem Project, which includes 30 unique works and counting.
---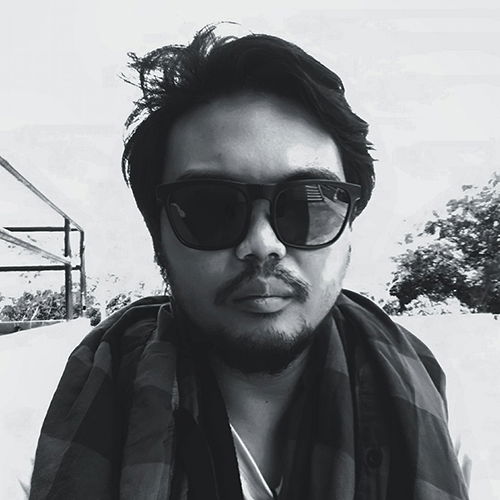 Daniel Tinagan, Iloilo City, Philippines
Daniel Tinagan is a self-professed coffee monster. He subsists mainly on coffee and Marlboro Reds. An established and successful slacker, Daniel spends his free time drifting into the void of whatever.

Daniel's work is heavily influenced by Filipino mythology and indigenous culture. He is the founder and owner of BKNWA, a street-wear brand bearing his trademark style. What started as a small project has grown into a cult following in his hometown of Iloilo City.

Daniel juggles his career in design with operating BKNWA, fueling himself with coffee and Marlboros.
---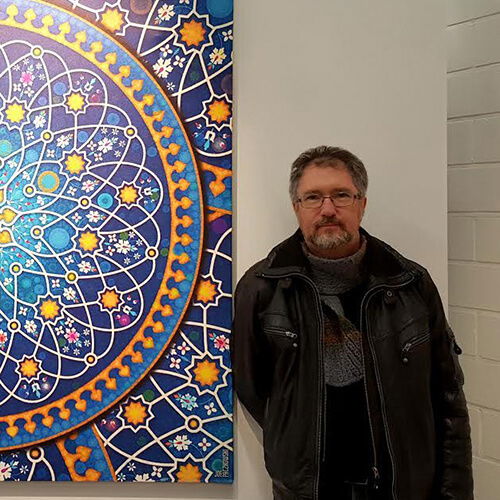 Joe Paczkowski, Kuopio, Finland
A furniture maker by discipline and a sign maker by trade, Joe Paczkowski has no formal education in art or design. Nevertheless, it always felt inevitable to him that he would stray down this path.

Joe is a native of Boston who came to Finland in 1979 to involve himself with the country's Baha'i community. His faith led him to experiment with creating nine-pointed stars, which are an unofficial symbol of the Baha'i. Since then, his creations have taken on a life of their own, helping contribute to the culture and awareness of the religion.

Although based around a single motif, Joe's exceptionally detailed artwork is filled with depth and symbolism if one chooses to explore more closely.
---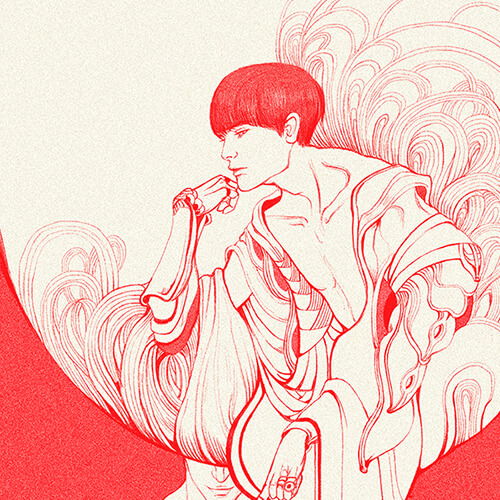 Haesuk Jung, Seoul, South Korea
Haesuk Jung is an enigma, preferring to keep his artwork and personal life wholly separated.

Haesuk's body of work contains still life paintings, character illustrations, and surrealist sketches, all harmoniously fitting together within his portfolio.

It is only by looking at his work that one gets a sense of his interests and inspiration. There are elements of classic Korean and Chinese painting as well as hints of Japanese manga and western Dadaism. Although Haesuk's works range from traditional to downright bizarre, his stylistic signature is always present throughout.

Perhaps revealing little about himself and forcing the audience to speculate was the intention all along.
---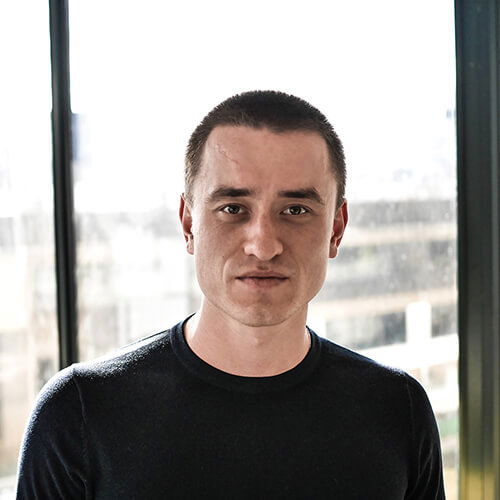 Roman Ismagilov, New York, New York, USA
It was a fascination with superheroes that served as an informal art education for Roman Ismagilov. Growing up, he would copy the characters from his favorite comic books and graphic novels, admiring the intricacies of the illustrations, and re-imagining them in his own way.

Initially attending Binghamton University to study Psychology, Roman switched his major to Graphic Design after completing a few offered art courses. As a result, his interests shifted towards character and concept design and he honed his skill-set in working with a digital medium.

Outside of his career as a UI/UX designer, Roman spends his free time working on his own graphic novel, featuring an original story-line, characters, and illustrated artwork.
---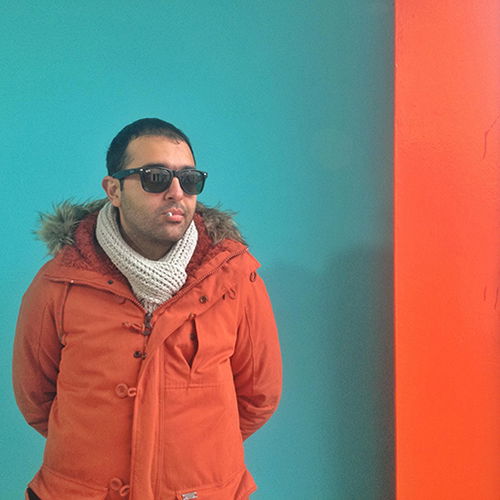 Armen Ghavtshyan, Yerevan, Armenia
Armen's first initiatives in design started very early in his childhood. What began as timid scribbles unsuspectingly laid the foundation for a bright future. Thanks to the encouragement of his parents and relatives, who saw a talent in him, he continually sought opportunities to improve his skill.

Armen holds a degree from the Yerevan State University of Architecture and Construction and has studied under the Armenian Community of Architects - fueling his passion for design and sculpture.

Besides being an accomplished architect, interior designer, and CG artist, Armen is also a painter and illustrator. In contrast to his design work, Armen's paintings are spontaneous yet deeply personal, embodying his joys and his fears, his doubts and his sorrows, and all of the highs and lows of life.
---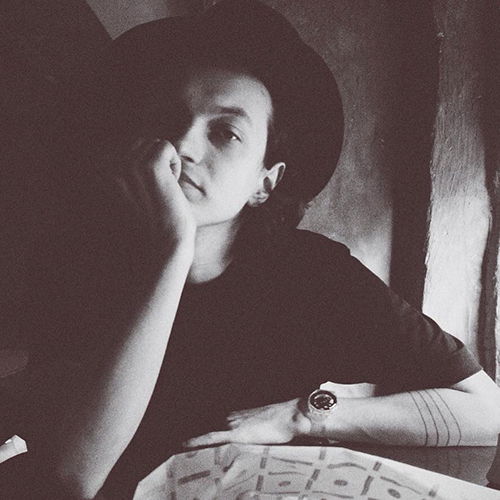 Serhiy Fedynyak, Lviv, Ukraine
Serhiy Fedynyak's development as an artist happened rather spontaneously. Initially planning to study Cinematography, he instead went on to pursue a degree in Art Restoration. While this didn't inspire his own creativity, it did teach him to better appreciate that of others, and to study it more closely.

It was only after breaking his right arm, and spending a lot of time at his computer while healing, that Serhiy discovered his own latent talent.

Initially influenced mostly by 'Low Poly' and 'Wedha's Pop Art', Serhiy has since expanded to other hand-drawn and digital art styles, chronicling various experimentations in his #LazyFridaySketching series on Instagram.
---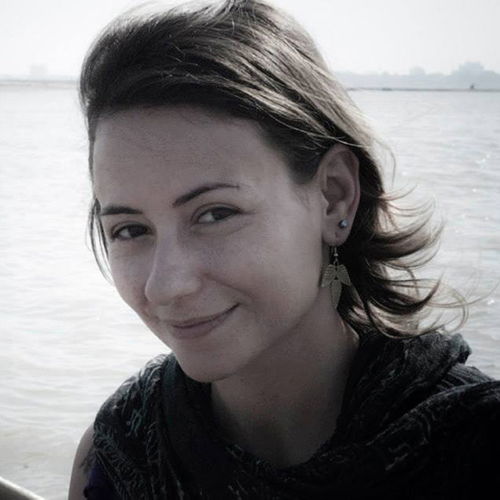 Anna Simkin, Tel Aviv, Israel
Anna was born in Ryazan, Russia, grew up in Tel Aviv, Israel, and now spends much of her time living and working in Varanasi, India.

It's this diversity in Anna's background and upbringing that spurred her insatiable curiosity. It was her father's own hobby of painting that inspired her to channel it towards art.

Many of Anna's works are based in the Zentangle style, with subject matter influenced by the "magic" that she uncovers in the world around her everyday. Every creation is a glimpse into her subconscious, manifested on paper.
---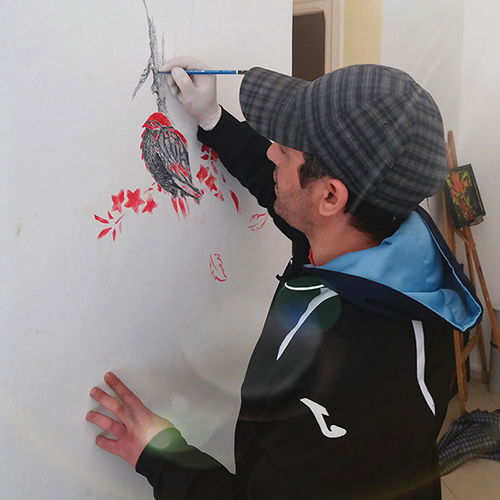 Younes Essouabi, Rabat, Morocco
Younes Essouabi is a self-taught painter from Rabat, Morocco whose works have been displayed in several national exhibitions.

While Younes is most recognized for his oil and acrylic painted abstract artwork, he is also a talented pencil illustrator. In fact, it's his work in this medium that has led to a side career as a tattoo artist.

When not painting, sketching, or tattooing, Younes participates in the restoration of old buildings in his hometown. For him, this not only provides an opportunity to apply his work in a unique way but also to help integrate art into other people's daily lives.
---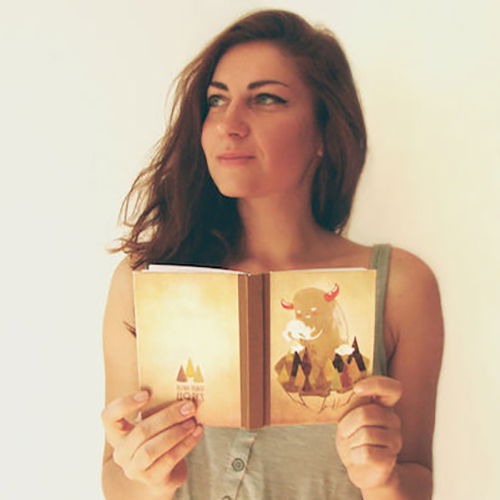 Alena Tkach, Kharkiv, Ukraine
Alena Tkach is a freelance designer/illustrator based in Kharkiv, Ukraine.

Her love for art began as a child when her grandfather, a draftsman, would bring home notebooks, pencils, and various types of paper, encouraging Alena and her sister to draw whatever they would imagine. Later, she went on to attend the Kharkiv State Academy of Design and Arts, majoring in Graphic Arts. Alena published her first illustrated book in 2014.

Alena specializes in concept art, character and background design, children's book illustration, and animation - her work being heavily influenced by her love for hiking, photography, and nature.
---
But Don't Take Our Word for It
See what these guys have to say:
---
Whatever the Occasion, Wear Something Special
Shop Now