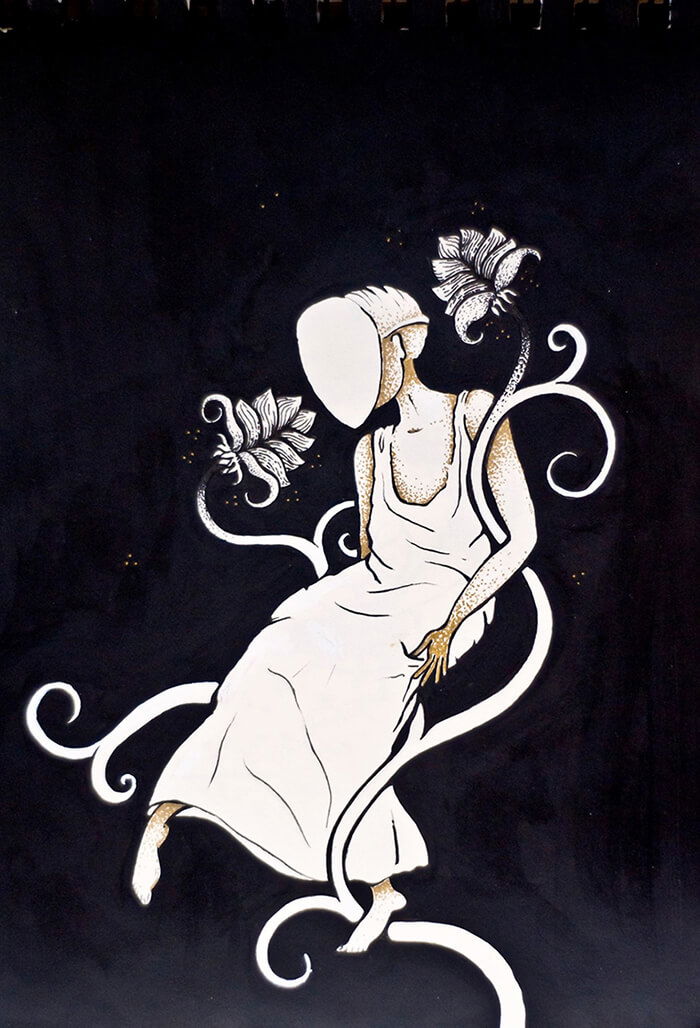 Anna was born in Ryazan, Russia, grew up in Tel Aviv, Israel, and now spends much of her time living and working in Varanasi, India.
It's this diversity in Anna's background and upbringing that spurred her insatiable curiosity. It was her father's own hobby of painting that inspired her to channel it towards art.
Many of Anna's works are based in the Zentangle style, with subject matter influenced by the "magic" that she uncovers in the world around her everyday. Every creation is a glimpse into her subconscious, manifested on paper.
Read more about Anna Simkin in
our interview on VOIR.CULTURI
.
In Collaboration with R. Culturi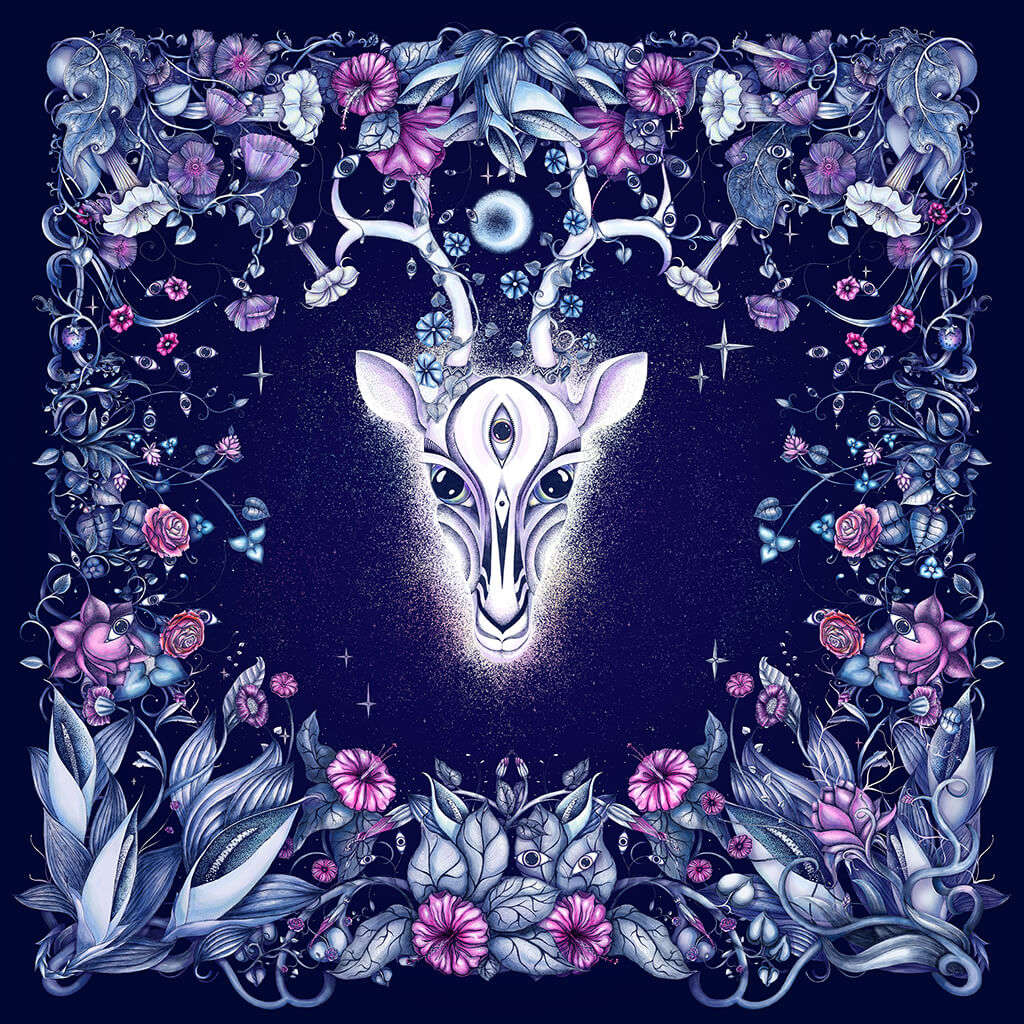 "A night in the forest. One night, while you walk through the forest of bliss, take a rest among the sacred flowers surrounded by ancient trees. Lay your head on the soft grass and breathe in the enchanting smell of the flowers. See the night sky looking back at you. Close your eyes, but keep open the eye that will see the spirit of the forest emerge from the stars, reaching to you, as much as you are reaching to it."