Art Scarves
Impressions of the Orient Modal & Cashmere Scarf
---
"Never before in history has a generation had at its fingertips the rich heritage of world ornamentation from all historical time periods. This work is just a playful exploration in ornaments and styles - to mingle the ancient and the modern and to gain new impressions of classical antiquity."
Artwork by Joe Paczkowski, Kuopio, Finland
O

riginal digital artwork created exclusively for the R. Culturi collection.
Reproduced on a gentle 90% modal / 10% cashmere fabric for a slightly heavier hand, more reserved color palette, and year-round wearability.

Ideally s

ized 

at 51.2 x 51.2 in (130 x 130 cm) and using a medium-weight modal/cashmere mix, this scarf drapes and folds beautifully while producing just the right amount of volume.
Hand-rolled and hand-stitched hems add the luxurious detailing that top European makers are known for.
Crafted from start to finish by a family-owned mill in Como, Italy.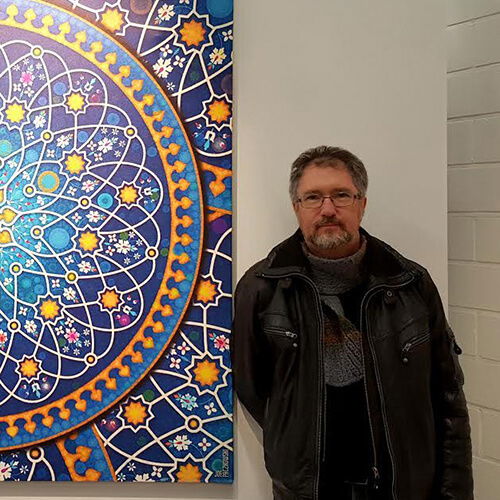 Learn more
about Joe Paczkowski, his work, and our collaboration for the R. Culturi collection.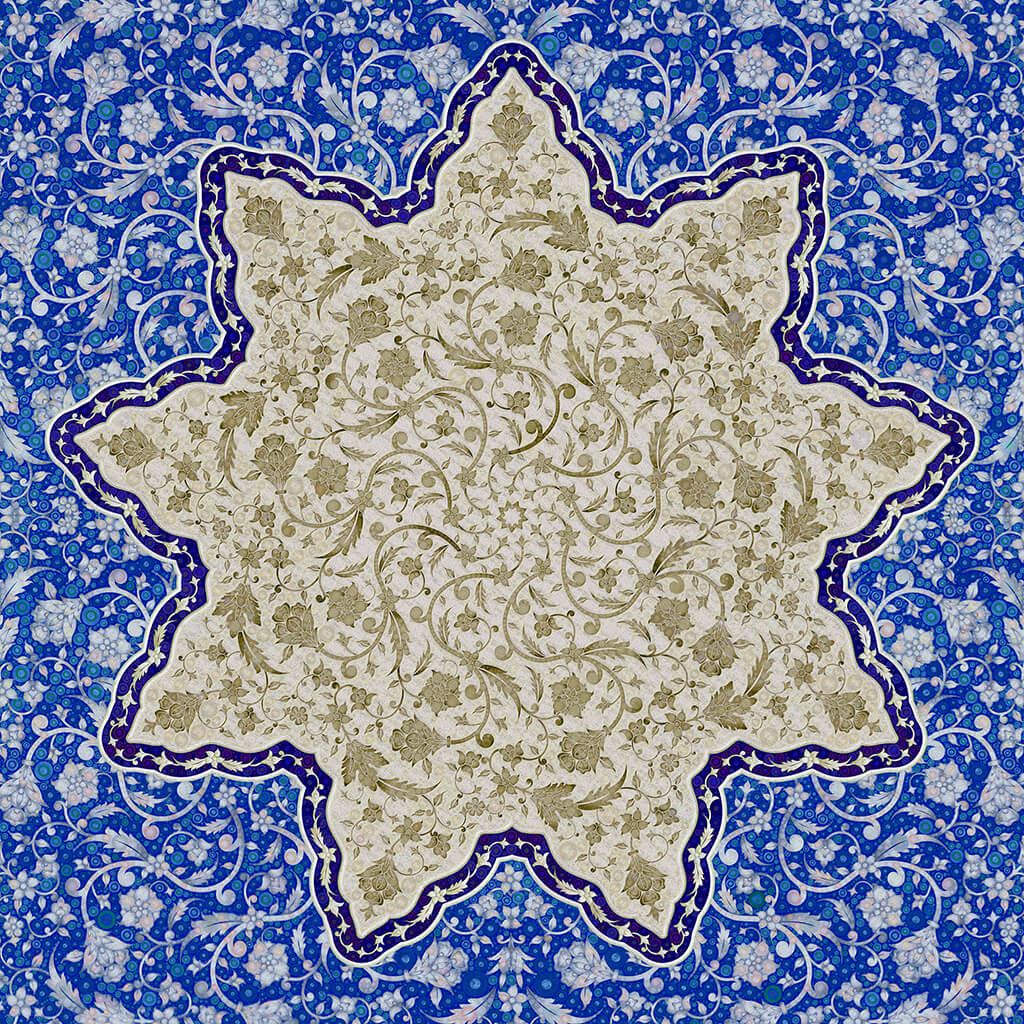 "Never before in history has a generation had at its fingertips the rich heritage of world ornamentation from all historical time periods. This work is just a playful exploration in ornaments and styles - to mingle the ancient and the modern and to gain new impressions of classical antiquity."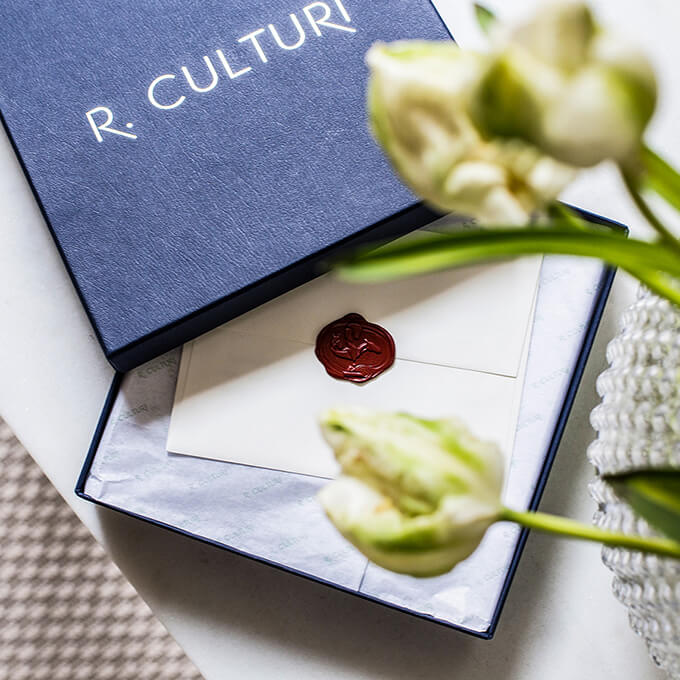 Never Settle for Ordinary
From design and workmanship to packaging and presentation, every piece is truly a one-of-a-kind work of art.
---