"The flow from which life came. The fantastic process of a start and an end. This piece was created to point out the fact that an ending is just as beautiful as a beginning. The tides that have brought us ashore will be the same tides that will wash us away."
Artwork by Daniel Tinagan, Iloilo City, Philippines
O

riginal, hand-drawn pencil artwork created exclusively for the R. Culturi collection.
Reproduced on a soft 60% wool / 40% silk fabric for a fuller, slightly heavier hand and more reserved color palette.

Ideally s

ized 

at 14.2 x 14.2 in (36 x 36 cm) and using a medium-weight wool/silk mix, this pocket square creates beautiful folds and won't fall into or bulge out of your breast pocket.
Hand-rolled and hand-stitched hems add the luxurious detailing that top European makers are known for.
Crafted from start to finish by a family-owned mill in Como, Italy.
Learn more
about Daniel Tinagan, his work, and our collaboration for the R. Culturi collection.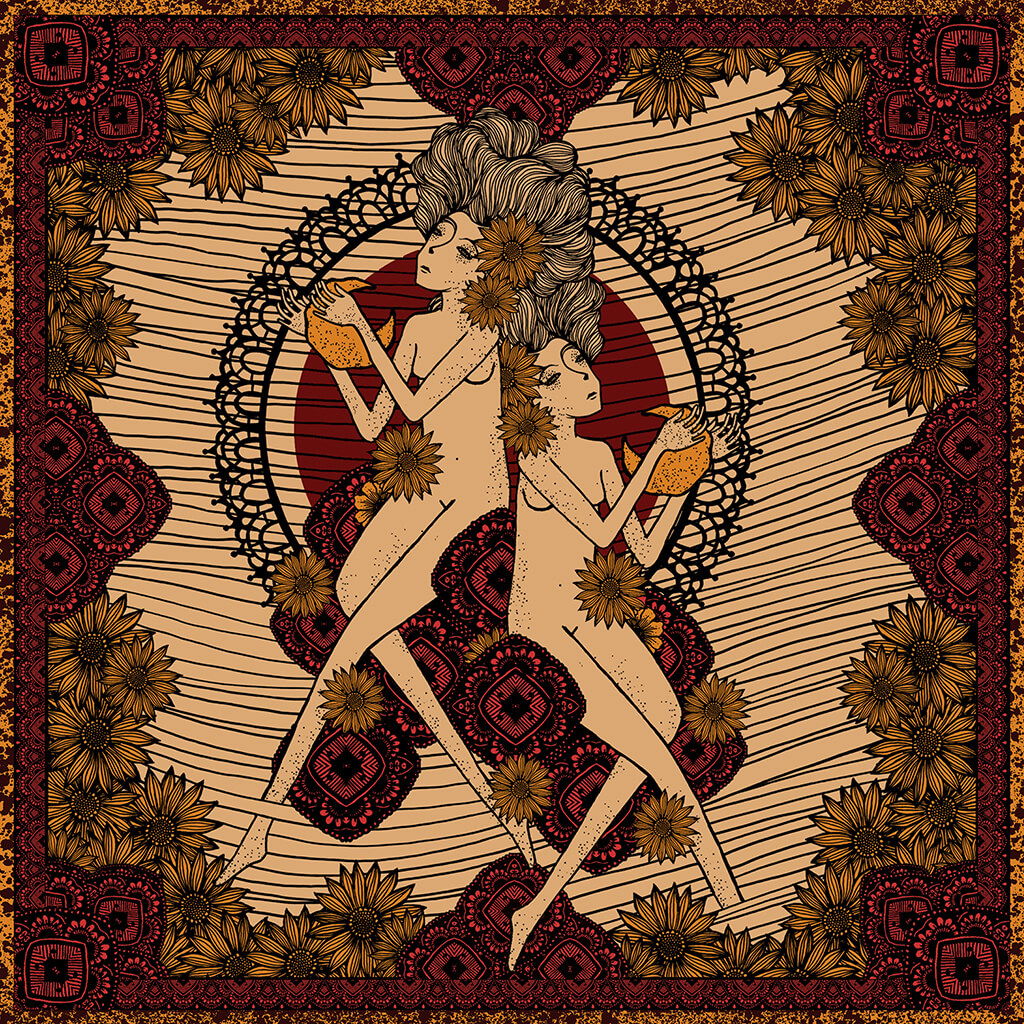 "The flow from which life came. The fantastic process of a start and an end. This piece was created to point out the fact that an ending is just as beautiful as a beginning. The tides that have brought us ashore will be the same tides that will wash us away."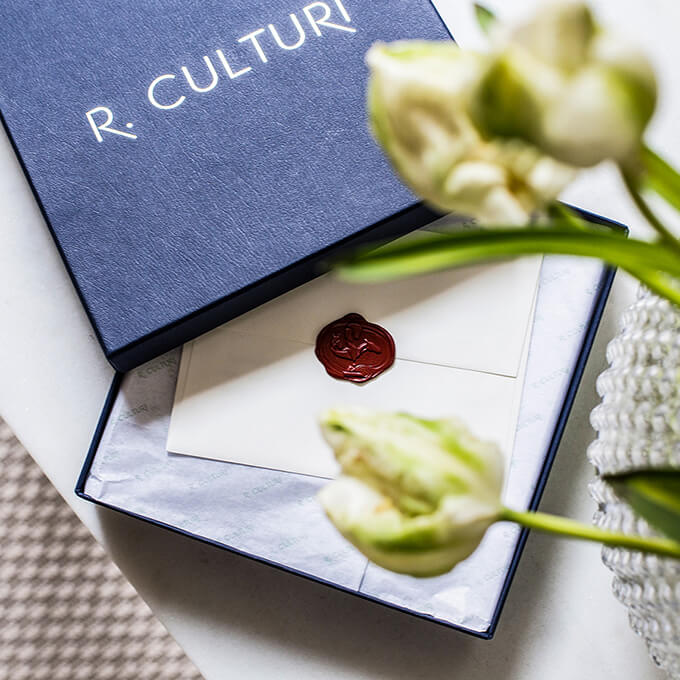 Never Settle for Ordinary
From design and workmanship to packaging and presentation, every piece is truly a one-of-a-kind work of art.
---